Welcome to
The Cross Connection

THE CC WWW PAGES:

Now including Map Buttons! :-)
For those without Graphical browsers, standard links follow below...
AMAX Home Page Amiga Macintosh emulator
The 264 Home Page Commodore 16, 116, 232, 264, Plus/4 & 364: CBM 8-bitters

Links Page! Mostly Commodore/Amiga/Apple stuff. Self explanatory.
Emulator Monster Link Page! Emulators for Amiga, PC, and Macintosh.


The PARNET Project page! PARALLEL Network: Link Amigas/CDTVs/CD32-SXs together!!
The J-Net C64 to Amiga Network Interface Page Your old C-64 can have a virtual hard drive, And load 200 1541 blocks in just 8 seconds! I've NEVER seen an 8-bitter load so fast! Never a load longer than 9 seconds! (W/O Ami FDD)


OTHER Pages:

About Reginal Cross

Webmaster's Page About this site's history, the Webmaster, & HTML.

Sale Page Stuff I'm getting together to auction off on ebay -
browse & make offers before they go on the auction block!




This site last updated Jan 28, 2005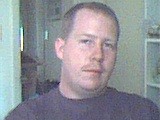 About The Author...
--------------------------------

Send E-Mail to AmigaMax@lycos.com

This page has been custom designed by Reginal Cross using mere text editors!!