Dedicated to the following 8-bitters:
Commodore Plus/4, C= 16, C= 116, C= 232, C= 264, and C= 364.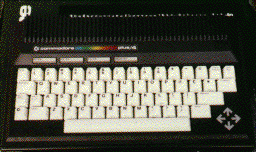 My Associated C= 264 series pages and info...
264 Graphics Page (Images)
264 history

Other C= 264 series related Web Pages






Misc. 264 stuff:


C16 Museum Page FTP: Filez!!! Zimmers.net (from ftp.funet.fi) archive using http Zimmers FTP (from ftp.funet.fi) c64.rulez.org (from ftp.inf.bme.hu) Emulators:
Minus4 emulator (Mike Dailly's) WIN/DOS/JAVA
YAPE Yet Aother Plus4 Emulator - windows - YAPE links page - YAPE comparison page
Flamingo Emulator for AmigA kICk3 ReQ'd
Tom Koenig's +4 Emulator FOR Amiga; "A4" - May make available upon request - I have have archived. - Site Down/Not on Aminet either
Pocket PC Plus/4 Other Possible Useful sites:
The Library (Spain)
Jim Brain Online Other notes for further research: WinEMU C16 / Plus4 emulator for Windows & DOS, developed by Zsolt Prievara VICE VICE emulates a bunch of 8-bit Commodore computers including the Plus 4 (DOS/Win) * SOLDER/HAEGAR @ SYNERGY * SIGNALS: DISKMAG * Charles Delta Plus/4 *
---
I am looking for a PAL Plus/4. I have 2 NTSC machines. I am Willing 2 trade 1 NTSC for a PAL, Or trade for a C64 w/reset button.



Originally Commodore Web Ring Site #44
Re-attached on 18 Aug 2006 as site ID 12.
Abandoned when webring stopped functioning properly & filled with ads etc.



---
This Commodore Circle site is owned by Reginal Cross. (aka AmigaMax)


Click for the
[ Prev Page | Last 10 | Next 10 | Next Page ]
Random C= Ring site
List
Want to join the circle? Click here for info.


Author's Home Page (The Cross Connection)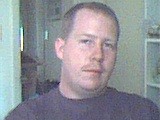 Last edited 25 June 2012

Please direct comments or questions to:
amigamax@lycos.com

Thanks again for looking...