Welcome to
The Cross Connection
"Connecting You with Technology"
---

Please be patient: This New Site is Under Construction.



The OLD SITE is HERE

Things PDA has aided with: 
  Getting organized
  Purchasing a schoolbook before the store closed.
  Familiaring me with local streets
  Converting weights & measures on the fly
  Having a relatively secure place to store thoughts, feelings, & goals.
  Having passwords available securely so if I forget them I can look them up.
  Having printer cartridge prices readily available.

Standard: 
  E-Mail from my PDA
  Phone book
  Memos galore (Like post-its)
  Scheduler / datebook (I've missed a lot less appointments)
  Expense tracking
  To Do lists for better organization
  Saving me LOTS of time looking up phone numbers
  Games

Added Features to my PDA:

  MotivatingQuotes.com (AvantGo)
  Local Weather forecast, Local Movies, News, PDA News.
     (Can also have stocks, sports, & much more...) (AvantGo/Yahoo!)
  Bible (Can fit about 4 versions in 8 MB) (With search)
  Publications (Adobe Acrobat or text) (with search) (Qoffice/Qed/CSpotRun)
  Secure password & bank info storage (4TKnox)
  Interest Calculators
  Multiple Listing Service (MLS) utility for consulting
  Word & Excel capability (QuickOffice)
  Photos (ImagerX/AlbumToGo)
  Games: Misc
  PocketRealEstate & Mapopolis

Plans to add: 
  Health reference
  Consulting softwares
 !Handspring Platinum or Prism with Memory Expansion module. :-)))

Software/Shareware I have actually purchased:
  Remote
  QuickOffice (Word/Excel/Charting) - www.cesinc.com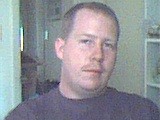 If you need to contact me,
Please contact me via e-mail at
amigamax@lycos.com
or refer to my business card.

Thanks for visiting The Cross Connection!








---