Welcome to
The Cross Connection SALE page

Many items soon for SALE!!!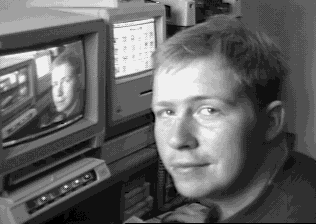 ---
ITEMS FOR SALE SOON ON EBAY

E-Mail to get in before they go up for auction. If you see something you're interested in - e-mail me - AmigaMax4@aol.com I may negotiate on some pricing. Bulk buys get stuff cheaper. Notes: Ask about ITEMS not seen - AmigaMax4@aol.com A500s, A520s, External floppies 3.5 & 5.25, etc.

Click for the list of items FOR SALE

From Ebay About Me:
---
Why I'm on EBAY: Too much stuff I really don't need any more, & too much I do want - (Like a digital camera / color digitizer) I've been a Commodore / Amiga / Mac Collector for the past 12 years or so, and I have acquired too many units - I have over 20 computers, including but not limited to one or more of the following: Amiga 500, 600, 1200, 1200T, 2000, CDTV, Vic20, C64, SX64, Plus4, 128, TS-1000, Timex 2068?(32K), Macintosh Quadra 800, Powerbook 170, PB Duo 270c, Mac IIci, & Mac Plus. I want to get down to just a few and ethernet them together... and get rid of some of the many books & some software. I live in Georgia, and have them set up downstairs in an almost liveable basement. (See links below) This move is costing about $1800 extra because we have TOO MUCH STUFF!!! We need to lighten it... The "World Command Center" as my wife so 'affectionately' calls it, as it was configured while I was in England is pictured below. Including Amiga 1200, A2000, CDTV, Mac Plus, C= 64 networked to the Amiga 1200, Printer, VCR, Audio Amp, external floppies, switchboxes, ZIP 100, and a home-made external CD-ROM using a 1541 type case (SFD100i) which has now been converted to a syquest drive. (See SALE page link above)
---
Why? Welcome to the Basement ("The Dungeon") before I moved in!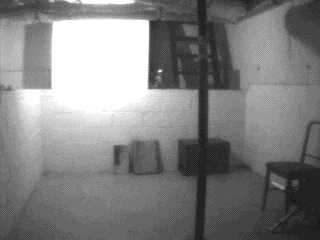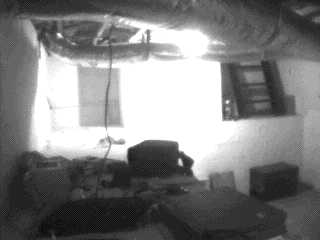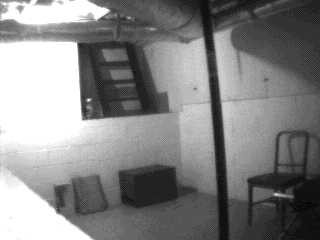 Now just look at it!!!
These were taken during moving in & you can see there's a lot of stuff.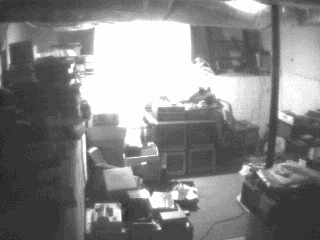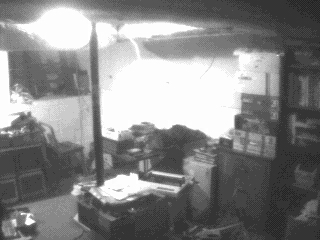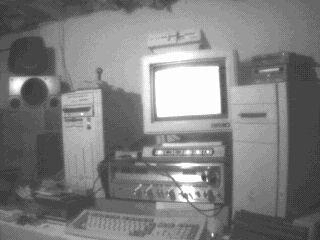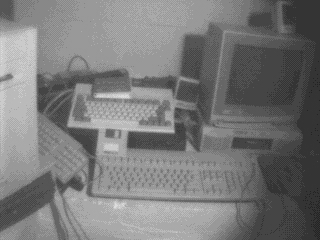 ---
Go to My Page
Go to the Cross Connection Main Page
Last edited: April 30, 2000

- End of text -